🏗️ Comparison of technologies in construction, BIM and 5D Design in Asia and Europe 🌍: KAZAKHSTAN, AUSTRIA, CHINA, GERMANY, UKRAINE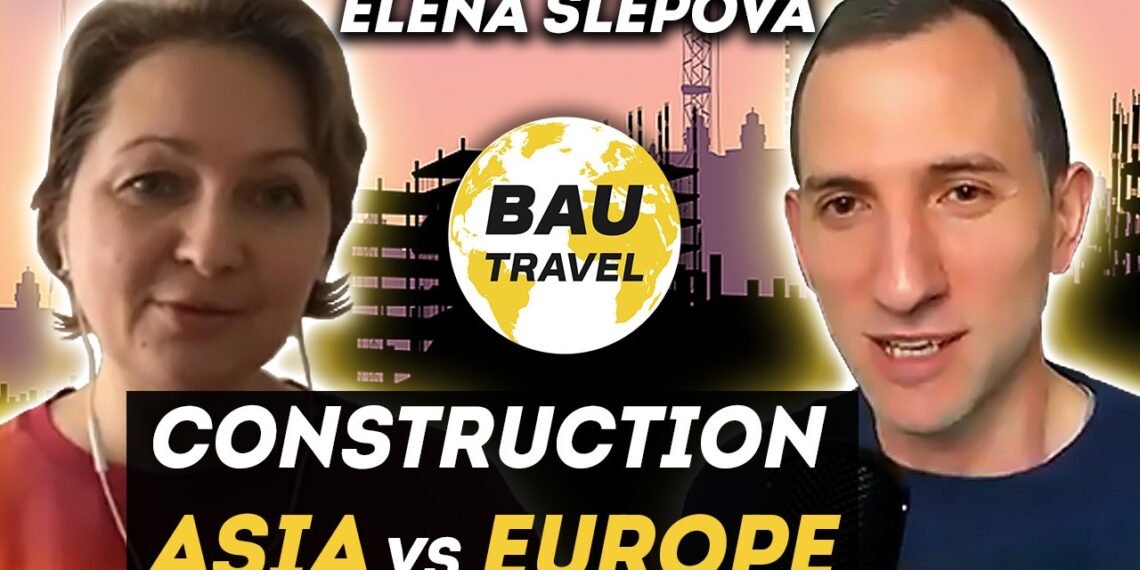 Since the writing of the first article about wages in the construction industry (Can you earn more in another country? Engineering Salaries Worldwide) There were many contacts around the world in the field of building technologies. We often discuss interesting topics and insights with them, which is now a benefit of new formats of communication and recording can be divided.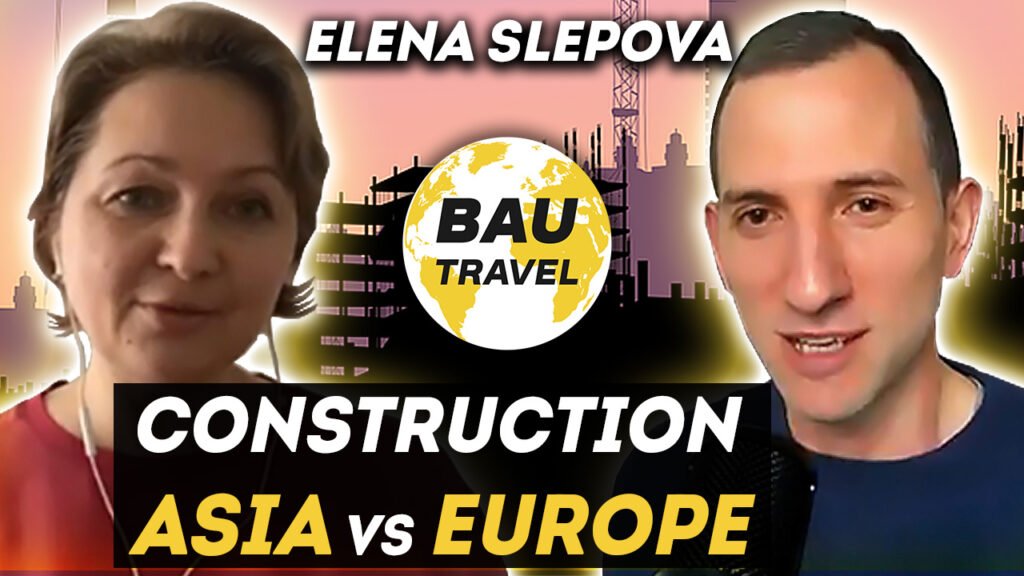 Podcast Bautravel — how people work in construction and how people's life are associated with construction in different regions of the world.
Elena Slepova became the guest of this issue. Behind the shoulders of Elena more than 25 years of design experience and 8 years of practical use BIM. She participated in the development and construction of projects in Kazakhstan, Russia, Ukraine, Austria and China.
📋 In this issue we will talk about construction in Asia and Europe:
Comparison of Asian and Europe design
BIM development level in the CIS, Europe and China
How Autodesk Develops Revit in China
How 4D, 5D design is implemented in China and Europe
Real estate market in China and Europe
Where is the $ 10 Revit for sale
In what languages are they swearing at architects
Why the empty blocks of houses are being built in China
Who works on construction sites in Germany
Learn about all of this and more in this episode of the podcast.
BauTravel video version + English subtitle (automatic translation into other languages)
Timecodes:
00:00  - Highlights of this issue
01:16  - Topics for this issue
01:28  - How did the path to construction begin
04:38  - Moving to Kazakhstan: reasons and features of work
06:09  - Comparison of design in Kazakhstan and Ukraine
08:51  - Moving to Austria
11:44  - Designing international projects: norms and rules. A project for a bird.
14:06  - Moving to China
16:19  - How and where is Autodesk Revit developed
20:37  - Features of construction in China
22:38  - Hainan - challenging climatic conditions and Schuco profile tests
25:32  - Differences in China in project planning
26:50  - Closed Chinese Internet. Workaround solutions
28:34  - The level of piracy in China. Revit for $ 10
30:48  - Communication and how the issue with languages  was resolved
32:10  - BIM360 and 4D & 5D design in China
36:00  - OpenBIM vs ClosedBIM in China
37:49  - Comparison of the level of technology and development of BIM in Asia and Europe
40:15  - Nomads of Asia and sedentary inhabitants of Europe, difference in mentality
42:39  - Who works on construction sites in China and Germany
44:28  - Expats in Hainan
45:34  - New technologies: 3D printing and modular construction
49:33  - The difference between the characters of the people of Asia and Europe
50:28  - Main types of housing in China
54:58  - The real estate bubble in China and its causes. Housing prices
58:41  - The attitude of colleagues towards foreigners and women
01:00:34  - The main design problem and what is BIM
01:01:51  - Where to learn new technologies
01:04:14  - Plans for further transfers
01:05:05  - BIM level and design features in CIS
BauTravel: Elena Slepova, Construction of Europe and Asia
A: Elena, good afternoon. Tell us, please, whereby your journey in construction.
E: To be honest, then since the kindergarten I dreamed of building houses. Therefore, my first education is already associated with a construction site — a factor-tiler, plaster-painter. Fullying the construction site from the inside, I realized that I would learn as much as you need, but I want to walk not in the worker's robe, but in a white helmet and a robe engineer.
A: Elena, you were born in Dnepropetrovsk. You went to school and at the university in Ukraine, but then Astana, Vienna and Hainan appear in your summary.
E: I was born in Kazakhstan. My dad from the Crimea, and Mom is from Kazakhstan. When I was 5 years old, my parents decided to move to warmer countries and we returned to the Crimea. After school, I wanted to become a clothing designer, and the only universities in the Soviet Union, where it was possible, were in Moscow and Lvov. Naturally, I went to Moscow. But when I plunged into this environment, I realized that it was so "only for Russians" (which indignant me in the post-Soviet construction projects) that I took the documents and flew to the Dnieper, where my friends went. That's how I got to Ukraine. By the way, no one speaks into Ukrainian in the Crimea, so it was in the Dnieper that I learned my first foreign language — Ukrainian.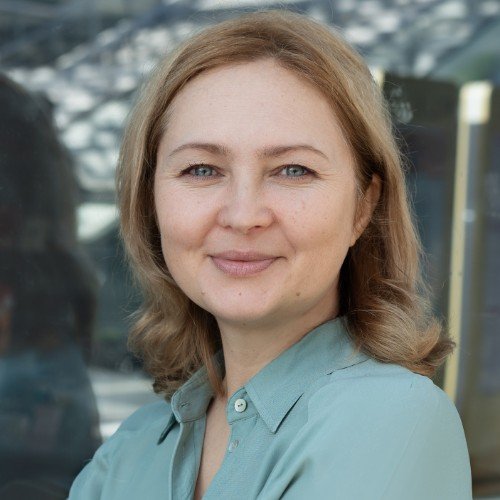 I studied at the Construction Academy in the Dnieper. The biggest merit of her teachers is that they set love for profession. After some time, I still joined this conclusion of architects, with such a big crown, which just paint everything and everything should be according to them: "And I'm an artist, I see so." Already later, I realized that they swear on architects in all languages at all construction sites equally. Therefore, I switched to the side of the builders, that is, having the architect Barkund, I now think as a foreman as the head of the construction site, like Site Manager. Now I understand, with what complexity, let's say, some large-sized things are delivered to the construction site or how difficult it will be at 40 at night at night at the second shift.
I understand well that the quality and design accuracy that Revit gives is very important because we are sitting in the warm office, we work in the afternoon, we have tea-coffee, and the guys who work on the site at the heat, during the frost, there is no such. And if they have poor-quality project documentation, naturally, they swear and swear in all languages of the world.
A: Lena, after the end of the institute, you have worked for seven years to the chief architect in Dnepropetrovsk. And then moved to 3000 km back, it turns out, to his homeland, to Kazakhstan. What carried you this time in Astana? It was the work or were there any personal causes?
E: In Kazakhstan, there is a state program for working with foreign developers. We have adapted projects under Kazakhstan's norms, because the Ukrainian diploma in Kazakhstan is recognized, and I did not need to undergo a confirmation procedure, as it was in Germany, for example. Yes, and the mentality of the post-Soviet countries is still like, and so I found myself in Kazakhstan.
A: That is, in fact, there was just a job at that moment?
E: Yes. And I slowly dragged some of my guys to Kazakhstan, and they also stayed there for a long time. And with some citizens of Ukraine, which the same magical way fell into Kazakhstan to the construction site, met there.

By the way, the Kazakhs are not the kind of guys who will work at a construction site. They are ready to lead, manage, and at construction site usually subcontractors who win the tender, most often foreigners.
A: And how difficult it was difficult to restrain from designing in Ukraine for design in Astana. Are there any differences in this regard between Ukraine and Kazakhstan?
E: There are differences, but small. For example, heat engineering calculations. -32 degrees they are in any country -32 degree. True, the examination is a bit different. Documents are downloaded online. But already in Kazakhstan were the first experts who took the model in Revit.
A: What year was it?
E: Somewhere in 2013. It was so pleased to meet the experts who said: "Why do I need these 358 sheets PDF, if you can view the model and then watch the drawings. It was so nice. I waited all the time when we were more than 2D cranks. By the way, in Astana we opened the Avtodestsk training center. It was quite difficult, but everything is possible, and now in Kazakhstan without knowing 3D and Revit, it seems to me that there is no vacancies. Yes, and I also want to note: back in 2012–2013, at the annual "kingdom" of the estimates in Kazakhstan, although the roadmap on BIM has not yet been adopted, but then there are already surrelators, these respected APA and Yeah, discussed how they will do estimate from BIM. That is, in Kazakhstan, the introduction of Bim from above was the introduction of Bim, but in Ukraine — from the bottom. I will quote a single acquaintance: "Ukrainian citizens have learned to live in parallel with the state, that is, not paying attention to his activities."
A: Elena, then something changes in your life, and you decide to move to Austria, to the beautiful city of Vienna, which is included in the conglomerate of German-speaking countries (Germany, Austria, Switzerland). In them, economic indicators, lifestyle and general approach to design and construction in principle are similar, if not identical. Tell me how Austria appears in your resume after Kazakhstan.
E: When we closed the Kazakhstani object, the family was redesigned to Ukraine. There I found the guys from the international project, which was needed by the BIM coordinator. The customer was from America, the general contractor, he is the general designer, was from Vienna, the static engineer from Argentina, the MAP tender won the guys from Kiev, and the architects were from Milan.
A: And how did you find you? Through LinkedIn or through any social networks?
E: Honestly, I do not remember, but for sure through the Internet, where I threw my resume. At the interview with the head, too, expatriate, it turned out that we grew up in the same region, that is, his childhood passed to the Crimea, next to the place where I grew up. But it was necessary to confirm my skills as a BIM specialist.

A: And how did you confirm your skills BIM?
E: Check it was impossible, so we checked it all in battle. Italian architects also did not work at the time in Revit. They had modellers from Bogota. Yes, it was a unique project.
A: It turns out that they outsourced design through Bogota?
E: Yes. So far a team of the project has been gathered. He needed to do in Revit. The static engineer won the tender, but he only made the static software in Revit, because he lived on the islands of Terks and Kaikos for a long time, and therefore he knew about typhoon, tsunamis, seismic of these islands. But he did only statics.
A: Tell me what is different in general design in Austria from design in Kazakhstan and Ukraine. Did you notice any differences or in principle worked on the same standards?
E: Very similar standards, because in Kazakhstan we had international engineering. There I first read the American book on the standards of international project management and learned that the whole company that implemented engineering on our Construction site was a member of this organization. Terks and Caicos are the former colony of Great Britain, somewhere near Cuba. So, when we worked through the Vienna Office, we had a choice, which standards do it. Since the investor was from America, we accepted the American norms of file naming and design documentation, and as a result, we received permission to build.
But you know, a lot of requirements were ecology. There were no such requirements in Kazakhstan. While we were engaged in the design, the bird was settled on our construction site, which was on the coat of arms of this island, and therefore it was necessary to move this bird. It was reminded me of this very Germany, as too, in the same Berlin, take great care of these wild animals that live in the park.
A: Yes, yes, there are such regions, which are very careful to lizards.
E: A whole project was developed to unclip this bird. And only after this bird moved, large construction equipment on specially laid routes could travel to the construction site.
A: Here you ended in Austria, and somehow a quantum jump occurs in your life, and you move from Europe again in Asia, but already south. What was the reason for moving and how hard it was given to you, already the third, moving between continents?
E: fairly easy. Offered work. Literally a month later, an ad is found in Facebook that there is a specialist there. At the interview, which was held in English, it turned out that in China there is a state-owned 5D construction program, and in order to build in, you need to start to design in 3D at least.
5D Modeling is the process of creating a project project that includes other information about the position of the object elements in space (3D) and time (4D) any other specific characteristic, such as the cost (5D).
Therefore, for the project unit, Teacher was needed, which would have taught to work in Revit.
For some reason, the customer decided that the archgrade was not BIM, but Revit is exactly the BIM, which he will go. The fact is that Bim has deep roots in China, but there is Bentley. That is, all the roads that are designed in China are designed in Bentley, and there is no other alternative for infrastructure, except Bentley. And for civil engineering facilities is Revit. Although I was written off with the guys who are pre-made typical building structures in China, they are designing in Nemetschek: the fittings and the like do in Allplan.
A: While we did not leave, I wanted to ask about Facebook. You say you wrote you in Facebook. Did you see someone somewhere, or did someone contact you through Facebook?
E: Yes, they threw the announcement, I switched to the link and responded to it.
A: But why did such widespread bentley get in China? You do not know, probably, yes?
E: Apparently, the lobby. I was lucky to visit the Autodesk office in Shanghai, and I saw my own eyes, as Revit is designed and how many cool chips are, and therefore I asked why we do not see it when we can buy it. They exist so-called brainstorming. Groups collected in which we test any changes and give our considerations. And only then the marketing department decides: sell it or not, assesses how much this chip will cost. We, for example, were tested in Revit multicolored volume switching buttons. Why they did not start them, I do not know, maybe it somehow damn it, no matter. But why do it, if there are many other urgent problems?
A: Designs are engaged in, yes, and constructive innovations, in terms of kernel of some geometric, not visible for ten years.
E: Yes, here we tested a parametric design. They have a lot of developments, but they are all such root. You take some kind of object, deal on some number of squares or triangles, then add there, add there. Well, something on Grasshopper Looks like.
A: Do you mean Dynamo tools?
E: No, it was precisely in Revit. What we are doing now with Dynamo is that they are embedded as a separate panel Parametric design in Revit.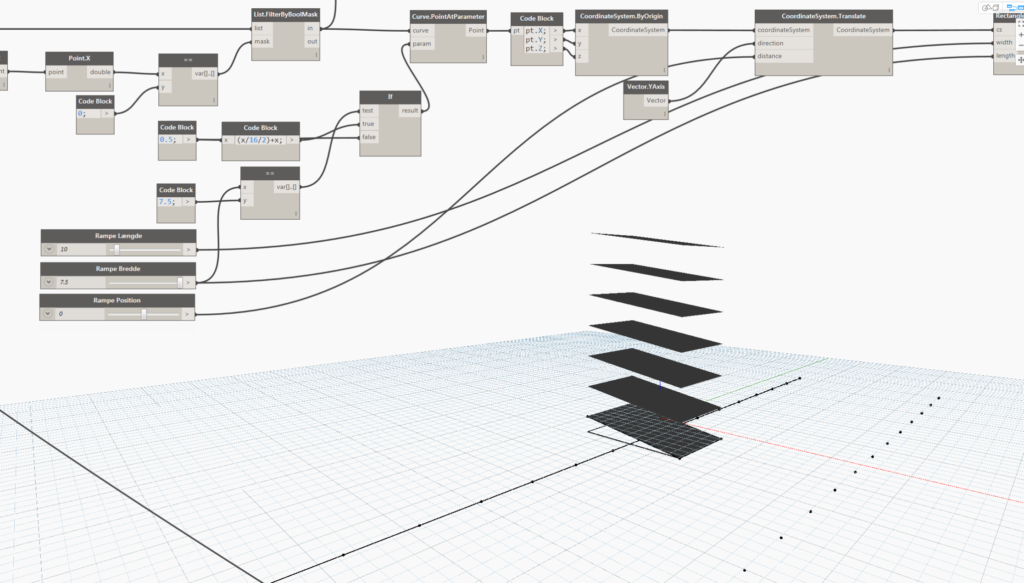 In order to combine so that you do not write the script by Hand, and so that you can make some simple geometry right here and some kind of bionic shapes give it. That is, the square turned into some kind of frog, for example, or there a turtle.
A: Interesting. They will probably collect statistics on the use of the main these small modules in Dynamo and determine which one is more popular.
E: Maybe. I also interested in the design of voice, voice teams. But I did not see the development of voice commands there. But I saw a big such table as the Kulman was before, a little less, and you can make a pencil on it, like Apple Pen, draw, and that all turns into a sketch, turns into a drawing. You see, it is. The Revit also suffers exactly this transition from sketching to work design, and this would replace this transition. That is, you do the sketch, which turns into the drawing, you have edited temporary sizes, and work goes. Yes, we swear on Autodesk, but something he does, and when you get on this kitchen, you see that some kind of work is going.
I had then questions on landscape design. In Revit, there are few tools for landscape design, and we just did the landscape in our courtyard in Revit, in order for it all in one file. It turned out that these tools are developing the Los Angeles branch.
A: And in which cities are branches that develop?
E: There are three branches in the world: in Los Angeles, the second in China, in Shanghai and the third somewhere in Hungary, Budapest, in my opinion.
A: That is Europe, Asia and North America.
E: Yes, these events took place one week in America, then one week in Europe. Cucrators-Avtododkov came, and we were cooked in this environment with the Chinese. It was so noticeable that they have a completely different mentality, they come to everything from their, East.
A: But I'm wondering how they approached the construction in a different way, what is the difference?
E: In construction, everything is regulated at the level of the state. They have huge Talmuda, in which the codes of each building material are indicated. And therefore, if you made up the estimate, even if it is a commercial enterprise, you can't exceed it. That is, it is impossible to steal there. No, of course, somehow traveled …
A: That is, it turns out, the general state classifier of construction elements, yes?
E: Yes, yes, a general classifier.
A: As far as I know, such classifiers are now beginning to appear in all countries, there are already in South Korea, in Russia they now want to enter or have already entered. And you say that in China for a long time they appeared?
E: Yes. In China, a very high culture of construction production.
A: Do you mean the typing production?
E: Yes, yes. Here, for example, we have a step of columns 6, 9 and 12 meters, and they have 8.40, because for formworks make the largest plane. And I must have 8.40. Thanks to typing, in China, high construction speed, because many pre-manufactured building structures. Even if you have a monolith, you still have to enter this typing, you must use comfortable things that will quickly be done. And here it is already manifested by your skill — you will make it in the 9-meter grid of columns or 8.40.
A: Elena, tell me, and you worked only in the south of China, in Hainan. This peninsula is similar to climate on the azure coast, on the Crimea.
E: Yes, but the inhabitants of Hainan have never seen snow, the lowest temperature is there — plus 15 degrees. However, there are very often tropical hurricanes.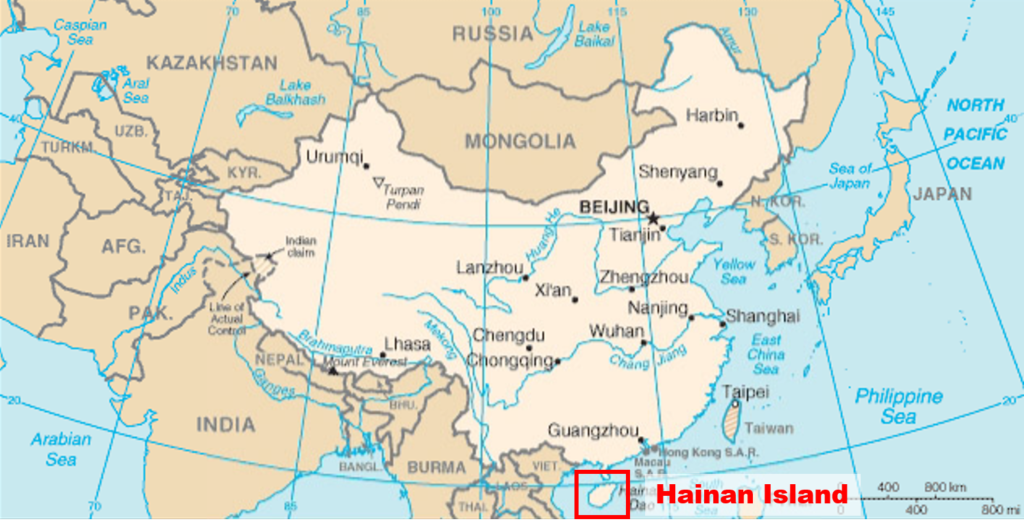 I remembered one interesting story in connection with this. We in Kazakhstan conducted tests on the facility. A sketch project was very high windows, a profile for the windows of the old bronze. Moreover, the customer had very high demands on the quality of these structures. Sellers at the factory built a piece of our building, lined with natural stone, with windows in full size. A total of 4,200 levels, and the windows are 3,800. And we gave overpressure, insufficient pressure, watered with air, and Schuco's profile twice did not pass these tests.
A: For the listeners, I will note that Schuco is a global manufacturer of windows and profiles.
E: I, as a design manager, had to work the adjoining nodes so as not to be frozen. At the same time, the temperature delta is 100 degrees. From -40 in winter to +40 in summer, with a dark brown profile will heat up to +60. And the wind in Kazakhstan is 42 meters a second. On the designs that we experienced were sensors of linear movements, and if there are more than 3 millimeters — it was not accepted by the customer. And with an overpressure, when they walked, the handle flowed, which was also unacceptable. I want to say that there are customers in any country who are very monitored.
But in Hainan the wind is even stronger. If there were negative temperatures in Kazakhstan, there are high positive, high humidity and tropical hurricanes. Therefore, it was necessary to work hard to ensure that building structures correspond to these extreme operating conditions.
A: Elena, tell me, and in management and in general in the design in China, in the CIS and Europe have some differences were?
E: In principle, no. People everywhere people, everywhere human factor. But the Chinese, and it really likes me in them, unlike ours — big workaholics. True, as soon as they feel that the level of control falls, they are happy to emerge from under it.
A: And how did you control your wards?
E: Remote. Chinese — specific guys. Once, since one explained that the axis is a three-dimensional element, he listened — she listened, but, as it turned out, did not stretch the axis to 32 floors. (32 floors — standard height in China). So I saw that there are no axes — and let's quickly kill new ones. The next morning I come to the office, and I have Million axes there, at each level of the axis. Here he is like in the autocade they knew how to draw them, so he presented them.
A: The problem, probably, is that they have a closed Internet, and they have no access to educational materials, for example, on the same YouTube, that is, to millions of lessons. They can't see how this is done in Revit, they can not quickly google. By the way, how do you assess their overall level on the revolution?
E: The overall level is high enough. First, they have a lot of Chinese families developed by their Chinese families. Secondly, youtube can be deceived. For example, I collected English-speaking rollers in the selection by themes.
There was such an agreement: if you have some kind of question, first you watch the video, and if you still do not understand, only then ask. I need the information to go through your hands, through your body surface, only then it falls right into the depth, to the feeder.
But I agree that in China it is difficult to get information from the part. I was signed for all sorts of updates to Autodesk Hong Kong and Singapore. And in Hong Kong was a very interesting seminar not in English, but on Mandarin. Naturally, he had to go who knows the language. But it turned out that Chinese residents cannot go to Hong Kong without a visa. They are generally very difficult from there to leave, society is very closed.
A: Lena, you told about these families, which are many in China. Is there some kind of site where these families are collected? Or does each firm creates a family for himself? Is it closed information?
E: No, in general. The fact is that in China, the culture of hacking and theft at a very high level.
A: That is, in Europe, there is practically no illegal, in Russia — much more, and China is a completely different level?
E: Yes, yes, it is high-level. There you can brand Revit to buy for $ 10. He is so fake that it is practically as a branded. You give the key, the same as the purchase, which they themselves and generate.
A: In general, there is something to learn from China?
E: Yes, yes, theft, hacking.
A: We, of course, do not support it. But it is interesting that people have such an approach that in principle the availability of any tools for CAD is ensured, that is, everything is open enough, there is no such closed community, there are no closed knowledge, no one tries to close, as it happens, for example, in Europe, and more People share information, documents, programs — all that they have.
E: Yes, but the most interesting thing is that when the question arose about buying a branded Revit for a company, I could buy cheaper through the Autodesk website than through the official Autodesk distributor, which I recommended. Still, this desire to earn in all countries, and it must be controlled. First, they see that something is trying to buy something, which in their market is not especially knowledgeable. They do not know that I have a lot of Chinese assistants who help me, translate if something needs something, a letter of some, for example. But the Google translator is, of course, happened, especially at first.
A: After all, in English through the Google translator communicated with them?
E: It was an institution as if advanced technologies, such a hub. And one of the workshops was a BIM workshop. In this institute, various cases were engaged. As I understood, they have if you are doing some startup, and you have one or two, you have a good result. The BIM workshop was exactly the same startup, but the state helped: gave some tax breaks, for attracting foreigners there were their preferences. That is, this entrepreneur was beneficial: not only that he supports this program, so he still has tax breaks for other programs.
In this hub (institute) there was a general meeting, where everyone was told than they were doing, everything was in Chinese there. We translated all our office managers, and if you need some kind of help, they did all this. And so, enough and translator in the phone.
A: Elena, you spoke about your startup: 3rd in the 5-d in Revit. And at that time some more, maybe parallel startups that worked with other programs, maybe on Open BIM technology or by some intra-day program?
E: 3D was in Revit, and 4D and 5D were already local programs, because it was considered a local work. I could not even use the BIM-360 there, because they had a document flow function to be built into their Chinese.
A: And BIM-360 is not blocked in China? There is also a closed Internet.
E: In China, you need to look for loopholes. I found a loophole through Shanghai, through the AUTODESK representation, because I already got acquainted with them. They told me how it could be bought in China.
A: That is, they allocated a channel for your startup, it turns out?
E: Yes, but it was not welcomed. We had a tender, and we chose, who will buy this program for construction management. As a result, this program was among the average between A-360, NavisWorks and construction management programs to track the progress of the project.
A: I also think that the most difficult thing in our work is to build a 3D model. If you built a quality 3D model, then 4D, 5D is no longer difficult to do. After all, in essence, you already work with the data that is obtained from this model.
E: Yes, moreover, you can change them. Now, on the project, where I work, the designers lay something into the project, and then everything will be treated anyway. If they laid white doors, then these white doors can be in this project manufacturer number 1, 2, 4 or 5, and the next project the same white doors can be supplied by the manufacturer number three. That is, the tender component still remains.
A: Here you create a project, you have certain doors-windows. You, creating them, stuck some families there, but you still do not know who won the tender. And if these doors differ slightly according to the specification, let's say millimeters for 20–30, then you change them depending on the manufacturer who will sign the contract? Or how is it happening?
E: Firstly, there is a mounted gap, and you can work within it. Secondly, you put your definite requirements to the tender. And we want to go a little further and ask for tenders only with those who can provide then developed by BIM.
A: I just wanted to ask about the libraries from manufacturers. In Russia, I know, is, in Europe it just begins, and in China, the manufacturers of small doors-windows have long been there for a family in Revit?
E: Yes, although not only for Revit, these standards and for Sketch Up. You can only take geometry, and all the additional parameters they are such curves, tough. In general, I also do not like Open BIM.
A: I will explain for listeners: Open BIM — information exchange technology through IFC format, and Closed BIM is, in fact, Autodesk products developed by European developers. Elena, did you generally heard anything in China about closed BIM, Open BIM in civil engineering?
E: In civilian guys, builders are trying to work at Closed Bim. They need an editable format in order to make their changes, because then Maid In exercise, they also want in 3D models.
A: That is, Open BIM in the construction of non-infrastructure facilities is now very common?
E: Little. But earlier there were a lot of exhibitions, it was possible to go for one or two days, and now it's all closed or online format. Therefore, there I have not seen such an Open BIM as in Kazakhstan.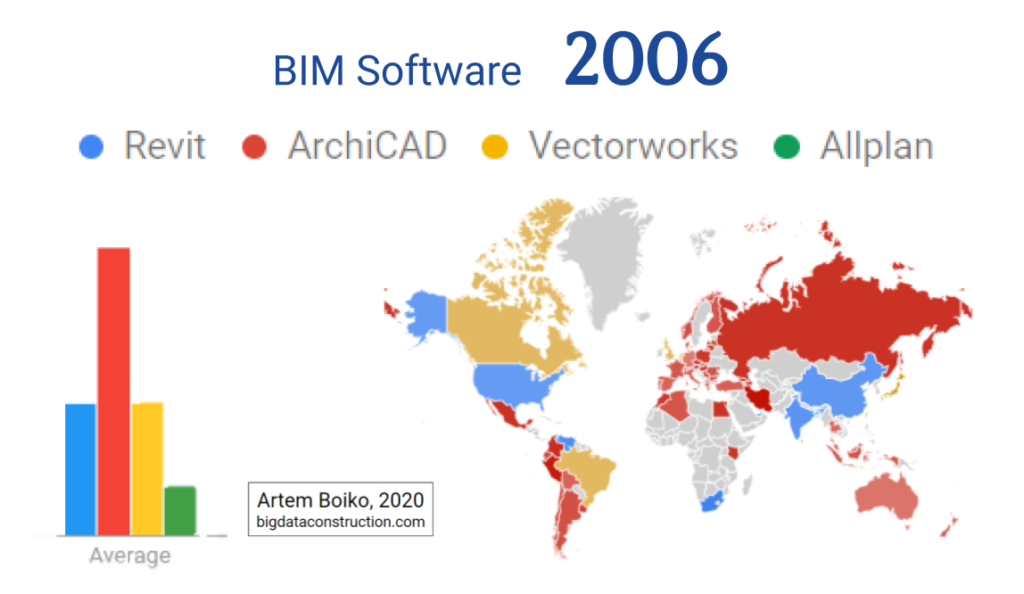 I will be honestly, I wanted to visit these courses, about which you told, become Adept, but then, when I figured out, I decided that I could not deal with these problems to me. The architects were given in Arhicad, and everything else was developed in Revit, then spit, just took the architect model, moved to Revit. It was so easier for us.
A: Yes. I also heard about such an experience.
E: They give us a model, and we wanted to create a model for builders. We broke it on some pieces, purses, and naturally, in IFC, in this journey, it was impossible to do it.
A: For the past 10 years we have a trend on BIM. We now think only about BIM. Based on your experience, can you approximately compare the level of development of the topic of BIM in Ukraine, China, Kazakhstan, maybe something happened to you to hear about Russia? At what level is the level of development of BIM in these countries, according to your subjective opinion?
E: Subjective, yes, but still need to take into account the acceleration with which BIM is being developed. For example, China is now at level, but I think that thanks to the acceleration that they have, they will go faster. In Kazakhstan, the state contributes to this acceleration, they will also go ahead. In Russia — their positive things. And in the same Belarus, the state contributed, contributed, and somehow it did not work out.
A: And what do you think, what is the reason for some for some reason it turns out faster? In principle, everyone contributes, but some somehow more complicated.
E: It seems to me that it depends on the general culture of society.
That is, the society that is constantly in search of some solutions, does not stand still. But the society of Europe, these established burghers, do not want to change anything.
If you remember how ATMs were introduced, or compare which in Ukraine a boom of calculations by plastic cards, and in the same Great Britain. Or our calculations using the phone: When you come to Germany and tell you: "Sorry, I will not take you from the card," then you immediately understand where you are. In Ukraine, it is easy, and in China is generally the most common thing. There stands on the side of the grandfather, banana sells. It has a WECHAT QR code, I'll help my phone and crying it 3 yuan. As far as the digitalization of technology is developed, and how much it is absent in Europe. I am flying from Hainan through Rome in Munich and I get through a day completely into another life.
A: Yes, many notice that when Singapore arrive in Europe, to the UK, to Germany, as if they find themselves in another century. But it seems to me that this is also historically connected with the way of life as nomads and sedentary residents. Asia is more nomadic, she always needed to adapt to new circumstances, it was necessary to move, it was necessary to look for some new solutions with limited resources, and it so happened that they were constantly looking for something new. In Europe, it is less noticeable.
E: But it seems to me that you can find positive parties in both one and in the other. This stability, this reluctance to change you can apply for the better for yourself, as well as the Asian desire for change.
A: It seems to me that it is associated with time. If a good time, a good policy, when you quietly sit in place and you work, you have a settling lifestyle. And in the crisis, if any problems happen, some obstacles appear, we need to quickly adapt to some changes, should be such a solid Agile, you need to constantly change and not be afraid of change. That network in good times is good to be settled, and in bad — better than a nomad.
E: When I appeared in Odessa, it was so coincided that the Branch of the Projest-Management of the Institute was opened there. A community gathered, and literally now (April 26, it is announced, in my opinion), they want to try at least in theory to apply Agile to construction. Why do we have everything for so long why the same Chinese can build for 10 months, and we are not?
At the construction site in East Germany, I encountered how much everything was noticed there. All these endless approvals, all this also affects the time frame. The same bank payments: if we have a payment agreement, then there you need to go through your procedure, wait until you get the money to the account, only then you can buy construction material.
True, this is when you exceed or do something in addition to the described design of the project.
A: If we spoke about the construction, I want to ask: that's the contingent on construction sites in China — is these locals or also visitors from some other regions? Who works there if you were at construction site?
E: These are the Chinese who usually come from villages, the townspeople do not work, because they believes that if you have white skin, then you are privileged. And at the construction site you can not be with white skin, there is a rain, then the wind.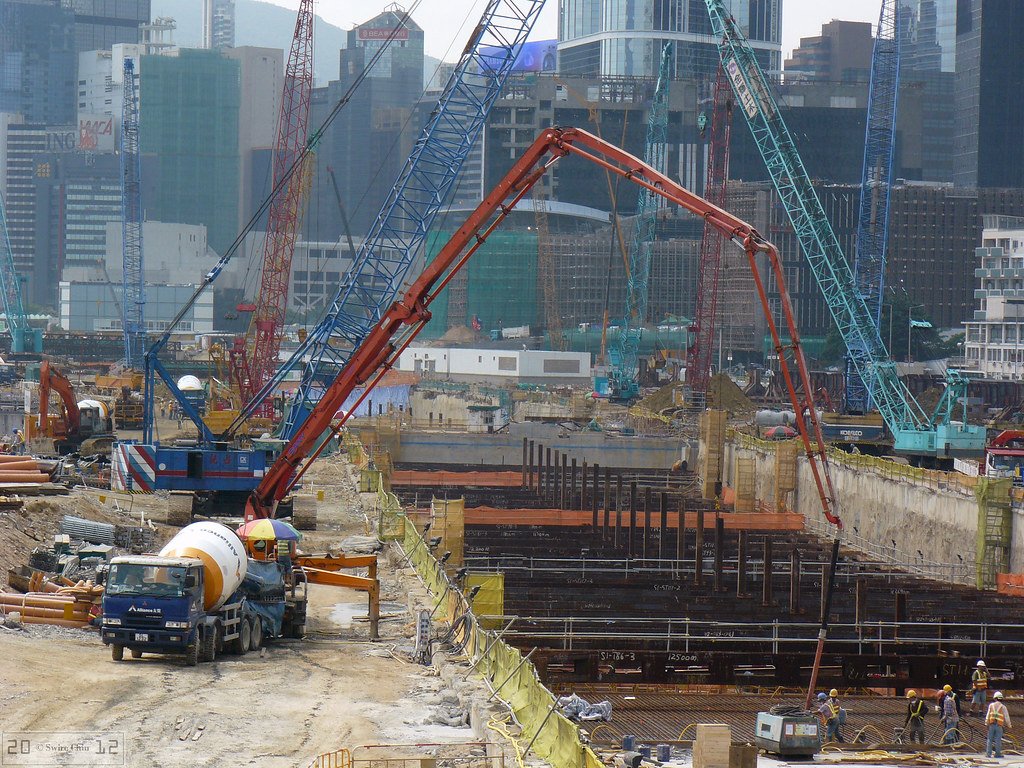 Therefore, these are usually residents of the village, they have whole mobile towns, in two three floors, people live directly on the construction site, while the object is built. But they simply make a good deal with food, with clothing, with construction equipment, that is, they have no domestic problems. Although in the same Germany, in Austria also saw two-story carons, but for office employees, to manage construction.
A: In some plants in Germany, I also saw the trailers. For example, at the factory of concrete products, there are 3–4 rows of two-storey cargoes, people come there, for example, from Poland or Eastern Europe, live there from Monday to Thursday, and leave on Friday.
E: In the construction of a Chemnitz, the guys from the Czech Republic (the same next) came to work from the Czech Republic every morning. In this Kemnice, who I just did not meet, in what languages there just did not speak. There I came in handy knowledge of Ukrainian, there were people who did not speak in any language except Ukrainian, and with such an emphasis that it was difficult to even understand them.
A: Elena, and there was a lot of expats in Hainan? Did you see our people from the CIS, a lot of them? Who prevails on the construction site, from where foreigners are more?
E: There is a north region — it's a Hayo, and there is South — this is Sanya, where the tourism sector. Haikou is like the capital of the island in the north. In the north there were few foreigners, mostly the teachers from the university, teachers. We were usually gathered in the Spanish restaurant, by the way, there I met one girl, also a leaving from Russia, she married a guy from Germany, they worked in Australia, and then they were invited to China as teachers.
A: Elena, you have already seen so many countries, I have already seen many different technologies. Technologies are also developing very quickly, as well as the Internet. Are there any technologies that you impressed or who, for example, have seen in one country, and there were no more these technologies in another country. Maybe you know some technologies for which the future?
E: I really like 3D printing. I saw in Bavaria, in Baden-Württemberg, standing at home printed on a 3D printer. I did not reach the Emirates to see this printed edition, I wanted to touch it with my hands
A: There was a Russian company, Apis Cor, it builds such a crane, from concrete. And in China there were already some moves towards 3D printing?
E: We our office bought a 3D printer for color printing layouts. But what I saw is a large-scale, large-sized assembly. Stunning quality. I was in Cingapure at the construction plant, they showed the video, as they did a hotel. Celand was made of monolithic reinforced concrete, and how they walked around the rooms.
A: And in this room there are already walls, the ceiling is already there, and the finished rooms are collected, put a crane like cubes?
E: Moreover, there are pictures there are already hanging, the wage is standing, there is a finish, there is a wallpaper, everything is painted. If the pipe goes, and it should be connected to them with another, they simply collapse them.
A: They weld them additionally, and then poured concrete? How do they connect these cubes?
E: They were connected through the metal frame. They had a reinforced concrete, it was from the ground, and they were put on the corn. Whether after the fire, or after the flooding in Australia, they came to an order for such quick houses similar to the German two-story Tanghauses. In Shanghai, the parts were immersed to th ship, brought to Australia and collected there.
A: Yes, this is, of course, the future.
E: Yes, it seems to me that it is even more convenient than 3D printing. But here is very important high-quality design. You must have a millimeter in a millimeter to come together this pipe.
A: But this can only be done at the factory, in street conditions, ordinary formwork, you can not do it yourself. This is only factory accuracy.
E: Yes. And in the Soviet Union the same actions were taken. It seems to me that it is very convenient. You are not working in the conditions of the construction site, but in a comfortable environment where you have and housing, and your family is not necessary. My youngest child, Kazakh managed to learn, came to Germany, but said that he will not go to China.
A: And what didn't China like him?
E: He, by the way, in Germany is studying with the Chinese, they have an international school there. The Chinese did not go to him. I like everything, I am friends with the Chinese in the same way as everyone else.
A: Still, there are differences between people by characters, habits, some national character characteristics?
E: There is definitely. First of all, this is what comes from the family: food culture, recreation culture. The Chinese will not lie on the sofa and watch TV, like Russians or Ukrainians. They will go for a walk. The Germans will take two sticks and go to the mountains, and we have more "left" types of rest.
A: Because in winter the weather outside the window does not have to walk.
E: And you tell me the inhabitants of Canada. They just smile.
A: And if you look at the global market about housing types. In Russia, there are many multi-storey apartment buildings now. In Europe — two-three-story houses. And in China, what are basically built? Can you say what kind of main construction product in the countries in which you worked?
E: In China — very high construction, there are 32 floors in the same way as we have nine-story buildings. But there are a lot of rules, as in Singapore, and those that are unknown to us, for example, green facades or wind comfort. The wind comfort is very important in Singapore. We have a calculation for overheating to the insolation, then our customer in Hainan, by analogy with Singapore, we did wind comfort so that there was no too much wind and there was no standing air.
We also calculated the filler, as we will divert water during a rainfall so as not to pour out. Neither in Ukraine, nor in Kazakhstan, we did not do such calculations. Although in Ukraine the last time they made the calculation of water, because we want a working water supply, take gray water to the flush to the toilet.
But still there is a tendency to associate, all the same world community follows some of the same values.
Although … how the Hong Kong is built and how China or Singapore is built up. By the way, in Singapore differently. They have buildings inside which three-storey holes. This is done so that the sail is not created in order for this hole to go through the air.
Or you go there in Singapore on the track, watch the fan huge hanging on the width of the sidewalk, somewhere 1.5 m per 1.5 m. These fans begin to work if there is a standing air, because high temperature and very high humidity. They create wind comfort.
And in Germany, I first collided with the heated pavement. For the janitor does not kill the snow, heating is turned on. We are heated only by water disposal facade. In yet another project, the runway at the airport was heated, so as not to go snow removal machines. Even so do it.
It is still very important to speak with everyone in understandable, so that there is good communication. Friendly attitude is helping you in any country, in any work and in everything.
A: When a person sees that you want to understand him, work comes from course much faster.
E: Of course. Once the Chinese and I discussed all sorts of food. In Kazakhstan, they eat a lot of conn, it is a very expensive refined product. And here one Araba fed the horse. It was shocked: how can you eat a friend? This is the same as we have a dog feed him, Koreans eat. And now we started talking with the Chinese, who and what eats. I told them that I love rabbit, my grandfather bred rabbits. The familiar Chinese woman was terrified: they are so cute, fluffy, as possible. For them, rabbits are home how our hamsters. I want to say that we not only worked together, but also got acquainted with someone else's culture. I invited her to visit, see the snow, it never saw the snow. And in the same Beijing snow is normal. People live in their region. Northern Chinese are different from the southern. In Germany, North differs from the south, and the East — from the West. In Kazakhstan — too. Even inside one country there are differences.
A: But if in terms of life or, specifically, at the prices of housing, did you feel somewhere inflation to the bubble? Or maybe in some country a lot of housing was built too much?
E: In China, housing is incredibly a lot, but it does not bounce. During the time I worked there, a lot of high-rise buildings were built.
In the evening, when you go home, you see that in many houses the light does not burn. Therefore, the stories that the Chinese are building the cities where people do not live, is true, I seen myself. But they build them.
A: They want to load the economy in this way, download the plants?
E: We discussed it with our office manager, and he also thinks that it is. This is especially visible on the roads. They are just perfect quality. On the same road can fully change the coating once every six months. And this is done in order to take road workers, so that the economy is turnover.
A: Looks like an army. There, too, you can paint grass, if only the soldiers were busy.
E: But if in the army in the army there will not bring any benefit, then the ideal Chinese roads are just a pleasure.
Maybe another reason that the apartments are not bought, is the lack of private ownership of housing. You buy a house, and you have only temporary right to the apartment, for 50 years, and then, if the state decides that it is necessary to reconstruct or demolish this building — you collect your things and go away.
A: Any property is such? And apartments, and at home, and garages?
E: Yes, any. It is also built on state land. In Germany, for example, if you rent an apartment, the land may be owned by this community, and maybe in lease. In China, everything is leased by the state.
A: Interestingly, how are things going with prices? If you buy housing in Europe now, it is expected that in 30 years, the price of this housing will be somewhere 100% higher. And China is the same accommodation in 30 years to whom it will be necessary, if at any time you may be asked from there.
E: In China, prices for housing are growing faster. In Hainan, for example, 5 years ago, the square could be bought for $ 500, and now we asked local, — already 3500.
In Shanghai and in Hong Kong, prices were always high, but they still grow. And "overheated" they or not — I will not say. I have not seen empty apartments in Hong Kong and Singapore, and in China, when they are overcrowded, I saw empty houses, quarters.
A: Our dialogue is already nearing completion, I would like to know about the relationship of colleagues. The construction industry is known for its brutality, we mainly have men. And you are a woman architect, especially foreigner. Was there any difference in colleagues to you in the CIS countries, Kazakhstan, in Europe and China?
E: I felt comfortable everywhere. Maybe my sweat was my white helmet. When they see that you are a person from the governing sphere, then relate differently. On the other hand, I saw women who were simple staff, and to them at the construction site was the same respectful attitude. What in Kazakhstan, that in China. It seems to me that it depends on how you behave with others. To be friendly, smile, not to clap the door, then the day and it turns out to be kind. Although we had a Turkish, an engineer on occupational safety, so everyone was afraid of her, just went on the string, and on the construction site we were all right: the water was always, they smoked everything in the reserved places, everything was fine.
A: and short blitz out of 5 questions. What, in your opinion, the main complexity of the design, what do you see the main problem of today's design?
E: The main problem of designing in the fuzziness of the assigned task. There is no description of the project content. Mostly customers first do not know what they want. And then, when you already go from the stage to the stage, the task is more and more and more and more, and you understand what you need to do. As a result, the initial idea may vary from minus 100% to plus 100%.
A: Elena, what is BIM for you? (Under the BIM is understood by Haipova Today Abbreviation Building Information Modeling)
E: BIM — 'This is convenience. This is convenience for everyone. I remember past times when I considered the area of premises in the AutoCAD. Three times I recalculated them on the same floor — and it was different numbers. Also, the number of doors, right and left, I could recalculate two times, and again it was different numbers. And when I saw that it could be done automatically, I fell in love with Revit, and I didn't move anymore.
A: Where do you study myself, what sites, do you use social networks? What brings you new ideas, new information?
E: All sorts of community, in all languages.
A: What do you use a community?
E: Firstly, Autodesk Russia, secondly, I signed on the same LinkedIn on the guys from American Autodesk. In Shanghai, I met the guys from Holland. Much information comes from Holland. These northern guys are so mighty, they have some kind of approach in the organization of the process, their own specificity, their original solutions.
The beauty of BIM, in my opinion, is that you see the direction of the decision. You see engineering suspended decision, not emotions (let's do it, because it is profitable). You show the engineering talent in the decision — this is what is valuable in BIM.
Construction does not stand still. If in ancient Egypt drew a stick in the sand, now we have moved to information models. But as we built from bricks, concrete, sand, wood, bamboo — and build. And at least building materials are also developing, for example, we are making nanosculiters. But the insulation from the felt and the sheep wool also did not go anywhere. Valid materials: clay, straw — they still can be applied.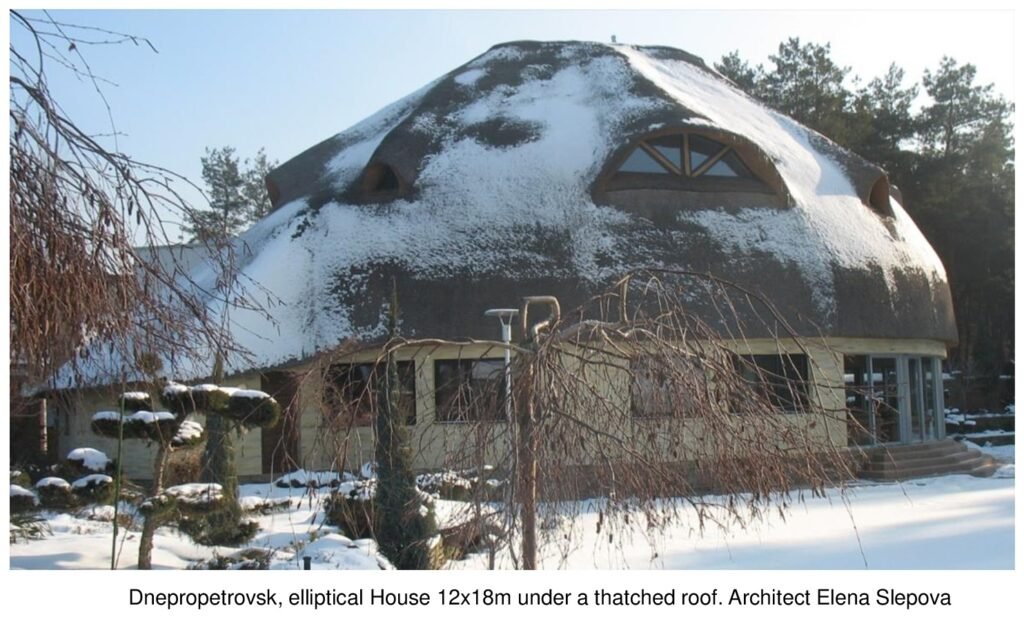 In the same information model, we made houses from straw blocks. Uniquely, this combination of new with the old, a combination of completely progressive methods with some old materials, or a combination of encouraging materials with well-established construction methods.
A: And about moving. You still plan to move or have you already said yourself: everything is enough?
E: Of course I plan. It is very interesting to me. I began to learn languages, and I liked so much that I began to think why I did not do this before. When you start learning a new language, you will plunge into the culture of this nation.
A: And how do you learn languages, what method do you use mostly?
E: These are teachers, and some groups online, and all sorts of Internet resources, there are a lot of free training materials, audio can be listened, and there are some comrades with which you can talk. There would be a desire — opportunities always appear, only time to catch them.
A: I see that today you are already collecting the world experience BIM, you yourself start teaching people and acquaint specialists with major trends. Maybe you will tell you briefly, what projects are you doing now?
E: To say what exactly I do, I can not, because the contract is very large and long. The task is about the same as in China — 5d construction, but it is also structured here, the whole business is digitized. That is, BIM should become one of the components of the migration of construction data. These are residential construction, so there will be sales, construction, and design, and as-build, and the owner wants operation. This is a Ukrainian project, and it is very surprising that such a need is. But here the owner is a foreigner, maybe therefore.
A: But the level of Ukrainian specialists is not inferior to the level of specialists in other countries, right?
E: When we worked with the Russians, when Ukraine and Russia did not beat the pots, I flew from the Dnieper to Moscow to the construction site. These guys did not know, from which of the three offices I came to say that they laid out the wrong natural stone.
The construction director said that he crossed all the Russian-speaking space, and the maximum concentration of the bimmers was at that time in Ukraine. It was 8 years ago.
Maybe this is due to the fact that the Educational Centers (Autodesk Education Center) then worked better, maybe because the level of engineering education was higher.
A: Ukraine has good localization, it is located between Asia and Europe and can draw a new one and from the other side.
E: She can, but for some reason it does not. In Astana, it was an expo on the theme "Silk Road". When I saw a representative office of Ukraine at this exhibition, I was ashamed to even say that I am from this country. That is, Ukraine does not use its capabilities at all. After all, at the intersection of transport routes, we could take the best, concentrate, digest this and release further.
A: Little, probably, investments are now.
E: There is little investment? Yes, all how much money is exported from there. If I had not stole, everything would remain in the economy.
A: This is another transmission and this is the federal channels. Elena, thank you very much to say for the information you shared. It was very interesting to see your eyes to China, Germany, learn about your experience in Kazakhstan and in Ukraine. This is a tremendous experience, just on gold weight. Thank you very much, Lena, for this podcast.
E: Thank you, first of all for pulling me on Saturday from the rest and made my brains, it was very interesting and useful, honestly.
A: Thank you again, Lena, goodbye.
Elena Osipova on LinkedIn:
Olena Sliepova – BIM Manager – Haikou Innovation Institute (China) | LinkedIn
View Olena Sliepova's profile on LinkedIn, the world's largest professional community. Olena has 6 jobs listed on their…www.linkedin.com
You can learn about applying machine learning and Big Data in construction here: