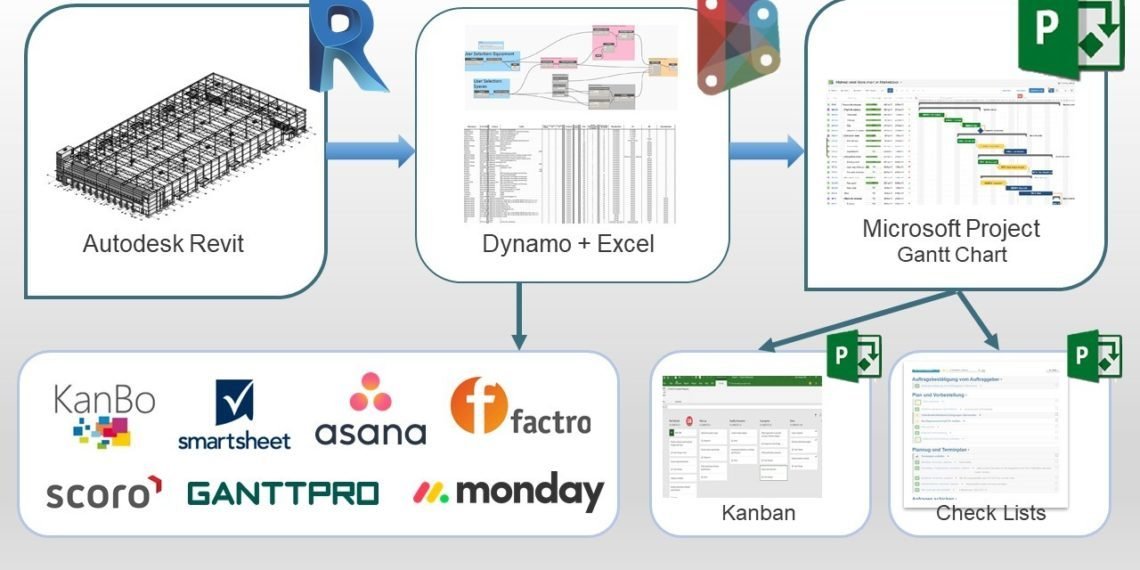 📜 I have published my new course :
➥ Project Management in Revit with 4D Time 🕒 and 5D Cost 💵
This course "Project management in Revit", will present how real-life Revit projects 🏬 have used the Tool Dynamo – to calculate working hours and working costs and with the help of an example, I'd like to show you how you can use project management 4D Time 🕒 and 5D Cost 💵 in Autodesk Revit.
Thanks to tools such as Dynamo, we can reduce routine work for everyone involved in the construction process many times over.
📦 You receive 2 Dynamo Scripts, Project Template (.rvt) and Excel Files.
How to export Revit Data in Microsoft Projekt and translate volume of the building elements into final Cost and Time.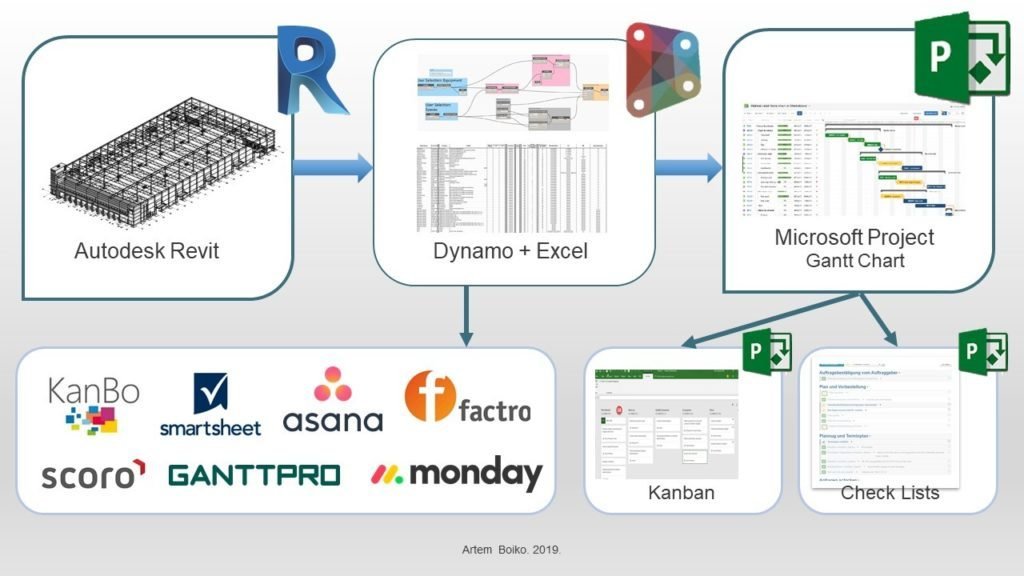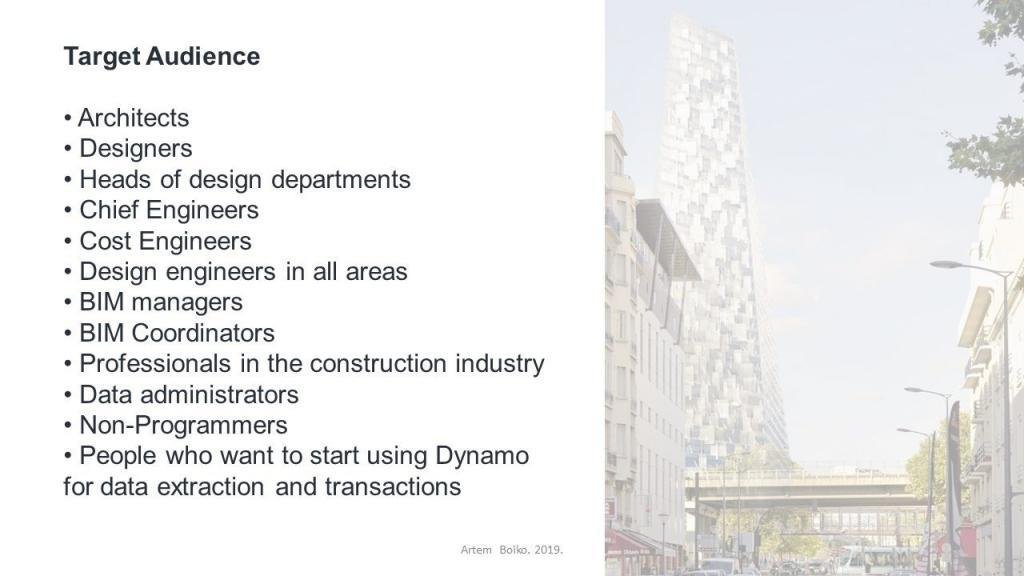 We will take the volume parameter of the building elements otherwise Revit-Families – then we will translate these volume parameters into time and cost.
📈 The resulting data you can use in a variety of other programs for the control of the timing and the cost of construction. The obtained data can also be exported in another process management software 📊 – Microsoft Project or other planning tools – such – scoro, asana, smartsheet, monday, hive, ganttpro or others.
Tools like these will definitely reduce bureaucracy in construction processes in the future.
Learn Now!